I understand what it feels like having to take this Ugly old laptop with you to work, school or university every day. Dreading every moment, hoping no one notices you have an Ugly laptop that definitely doesn't suit your style.
Hoping you won't get judged by how mismatching the colors you are wearing are with the laptop.
You are just sick of boring looking laptops.
Or you are someone looking to buy a laptop for their Daughter, wife, or girlfriend. If that's you Kudos to you.
These days you take your laptops everywhere. You take your laptops with you to meetings, conferences, interviews, and use them at work daily.
If you are in school or university you also use them all the time.
You want something interesting and pleasing to look at.
Not ugly and Dull...
Laptop manufacturers have noticed that many people get bored with the black or silver standard look of laptops.
So you are in luck. Because in this day and time, almost any laptop you buy that is recent will have amazing capabilities and will do anything from browsing the web to video editing to some simple games.
Thanks to advances in technology, any recent laptop will do what you need and more.
You pick colors when you buy a car don't you?
You need something that will look classy and will suit your taste and give you positive vibes. And you love the colors Pink and Rose Gold, so you want something to suit your style.
Other then that, pink resembles Peace with oneself and inner love. In color psychology, pink is a sign of hope! It is a very positive color that inspires warmth of heart, and comforting feelings.
Prefer watching a video? Click below!
I am sure you are super curious about the options, so I have prepared a table that gives you a nice overview of what you can expect from each laptop (You might have to scroll to the right to see all the options).
Table to make Life easier when Picking your laptop
The Best 6 Pink and Rose Gold Laptops
In 2020


Best All-Purpose Rose Gold Laptop

____________________

Best Apple OS Rose Gold Laptop



____________________



Best Pink Gaming laptop of 2019

____________________

Best Touchscreen Rose Gold Laptop



______________________



Best Mid-Range All purpose laptop



______________________



Best Pink Gaming laptop of 2020

____________________

Picture

Name
Dell XPS 9370 Laptop - Rose Gold
Apple MacBook Air - Rose Gold
Razer Blade 15 Gaming Laptop 2019 - Pink
Microsoft Surface Laptop 3 – 13.5"
Asus Vivobook S15 Thin - Punk Pink
MSI Prestige 14 A10SC-091 - Pink Laptop
Luigi's Value for Price Meter
(Is It worth the Price!?)
9.5/10

✓

9/10

✓

8/10

✓

9/10

✓

10/10

✓

9.5/10

✓

Price

$$$

$$

$$$$

$

$$$$

$

$$$

$$

$$

$$$

$$$$

$

For gaming

★★★

★★

★

★★★★

★★★★

★

★★★

★★

★★

★★★

★★★★

★

For 3D modelling

★★★

★★

★★

★★★

★★★★

★

★★★

★★

★★

★★★

★★★★

★

For editing

★★★★

★

★★★★★

★★★★

★

★★★★

★

★★★

★★

★★★★

★

For general use

★★★★★

★★★★★

★★★★

★

★★★★★

★★★

★★

★★★★

★

Storage
256GB
256GB
512GB
512GB
512GB
512GB NVMe SSD
Weight
5.44 pounds
2.75 pounds
8.93 pounds
6.69 pounds
2.84 pounds
4 pounds
Size (Inches Diagonally)
13"
13"
15"
13.5"
15"
14"
For more info
and Specs
Click here
Click here
Click here
Click here
Click here
Click here
Price link
Check price on Amazon
Check price on Amazon
Check price on Amazon
Check price on Amazon
Check price on Amazon
Check price on Amazon
What are the Best Pink and Rose Gold laptops in 2020?
---
1. Dell XPS 9370 Laptop - Rose Gold
Specs |CPU: Intel 8th Generation I7-8550U at 4.6GHz |GPU: Intel HD Graphics 620 |RAM: 8GB |Display: 13" 4K UHD Display |Storage: 256GB |Operating System: Windows 10|
The Dell XPS Laptop Series is becoming increasingly popular and is one of the most sold laptops in 2019.
It won the CES 2019 Innovation Award honoree!
For a good reason. They have amazing Design aesthetics, Mimicking the look of the Apple MacBook Air but with a twist.
Their Rose gold version of this amazing Laptop has to be one of the best looking Rose Gold laptops out there. They combined the Rose Gold color with a White Carbon-fiber on the inside of the laptop. ( The keyboard and screen bezels )
The Arctic White and Rose Gold go very well together and make it look outstanding.
And the Visuals on this laptop are Pristine quality. It has a Superb 4K Display, adding to the epic aesthetics. The 4k Display packs 8 Million pixels, Ensuring Vibrant colors!
So you get Ultra HD Quality, while you also get a sleek thin laptop that performs outstandingly well.
Adding to the aesthetics is the Ultrathin Bevels on this laptop.
So it uses an 8th Generation I7-8550U, which is a very good CPU for daily Use, and most tasks as a daily laptop. The CPU has 8MB Cache and up to 4.6 GHz of speed, Making it a real beast of a machine.
It also uses one of the fastest storage technologies, a 256GB SSD.
If Security is necessary for you, they have you covered as it features a Fingerprint reader, which grants you easy quick access and guarantees no one can temper with your laptop.
With 8GBs of RAM, it can chew through multiple tasks at the same time without any problems, so Browsing the web while playing a video and writing a document will be a breeze.
Its light-weight, slim and sleek design make it your perfect companion for work. And the implementation of the Rose-gold on this laptop couldn't have been better put
The Killer Wireless channels ensure maximum Bandwidth to your videos and music for a seamless, stutter-free experience. Making sure you get the fastest Wi-Fi speeds possible.
Another Neat feature?
If you are anything like me, and always forget to charge your laptop then you are covered.
Thanks to the 7.5 Power output you can enable Fast charging.
Thanks to the 400-Nit brightness, you can even use this laptop outside without any screen brightness issues.
You will also be saving the planet with this laptop. Thanks to 75% of it being built from recycled plastics, and 25% from Ocean plastics from coastal areas!
90% of the laptop's parts can be easily recycled and reused. So if you care about the Eco-System, this is also your best bet.
The screen uses Corning Gorilla Glass 4. This is twice as damage resistant compared to other laptops on the market.
A very well built beautiful Machine.
Light-weight laptops usually handle drops better than the heavier laptops, due to weighing less. Thanks to their light-weight they are less likely to be damaged.
You can imagine it like this.
Throw a baby out of the window. Watch what happens. He's so light-weight that when he falls nothing happens. He just bounces.
Now Throw an adult out of a window. He breaks all his bones. And puts a dent in the floor.
Just joking...... but you get the idea.
---
2. Apple MacBook Air - Rose Gold
Specs |CPU: Intel 8th Core I5 Processor |GPU: Intel HD 617 |RAM: 8GB |Display: 13" True Tone 2560x 1600P |Storage: 256GB |Operating System: Mac OS|
The stunning Apple MacBook Air.
One of the world's best selling laptop.
Built with Apple's outstanding quality, you can expect a product that is built to last throughout the years.
You also get the support of Apple's APPs that you can't get on any windows counterparts.
If you love Convenience, ease-of-use, and high quality then this will probably be your best option.
Apple's laptops are very pleasing to the eye and perform incredibly well without any compromise. The only down-side with apple, is you pay a lot for the Brand-Name.
But let's be honest, it is well worth it.
A truly, and fully Rose-gold laptop gives it stunning visuals thanks to apple's signature quality premium pinkish finish.
If you want something truly Pink Don't worry. Many brands make Skins for Apple's MacBook Air, and they have pink Covers that you can buy off amazon.
You can also go to companies like DBrand who will Custom-Color your laptop, with your choice of color and material.
Display?
This machine has a Stunning 13.3-Inch Retina Display with True Tone. So you get to enjoy stunning visuals on this laptop, and you get to enjoy the Extra-thin bezels on this masterpiece.
The Display features 2560 by 1600P Native resolutions, equaling 227 pixels per inch, supporting millions of colors thanks to True Tone technology.
Security?
Just as secure as the last one, it uses Apple's Touch ID to get into the laptop. If you don't like the idea of using your fingerprint to get into your laptop you can change it in the settings with ease.
It uses an 8th Core I5 Processor with Turbo-Boost up to 3.6Ghz and 4MB of cache, with Intel's UHD Graphics 617.
It has the most up-to-date ports, with 2 Thunderbolt 3 ports.
For people concerned about the environment , this laptop uses 100% Recyclable materials and has 47% fewer carbon emissions compared to previous generations.
If you want something Tested, and something that has been at the top for decades, then this will be your best option.
---
3. Razer Blade 15 Gaming Laptop 2019 - Pink
Specs |CPU: Intel 9th Gen Core I7-7950H |GPU: RTX 2060 Geforece graphics card |RAM:16GB |Display: 15.6" 1080P Full HD 144Hz Gaming monitor |Storage: 512GB |Operating System: Windows 10|
Razer are the world's leaders in gaming laptops.
They are known for their extremely high-performing laptops which are built very well.
If you want the true pink color, this is as pink as it gets and is definitely your best option.
If you need a laptop that can do everything, and want the best performance you can possibly get out of a pink laptop, this is your best option.
And adding to it's style is the ultra-thin bezels and the 1080P Full HD Display. It is also 15 Inches making it a nicer size for some people.
It has the Best specs on this list, as its intended for gaming, but that doesn't confine it to gaming. It will be amazing for all intensive programs.
Video editing, Gaming, 3D-Modeling, Photo editing, and many others will all be well-suited to work with this laptop.
Specs:
It has the Latest generation RTX 2060 Graphics card build in it, with a 144Hz Display.
The 144Hz display allows for ultra-smooth gaming, and basically allows you to see twice the amount of frames resulting in a much better gaming experience.
A 512 GB SSD makes it perfect for most, and if you feel you would need any more for some reason, you could always buy an external SSD that you carry around with you for very cheap.
It is the Thinnest gaming laptop available with an RTX Graphics card, And the processor is a beast of a processor.
It uses Intel's 9th Gen I7-9750H 6 Core processor with up to 4.5Ghz of Turbo speed.
It has 16 GBs of RAM Which is outstanding, making it the best Future-Proof option on this laptop.
There is only one downside of getting a gaming laptop if you don't want it for gaming. The Graphics card uses a lot of power, and they tend to use more power for cooling, resulting in slightly lower battery life than their average-consumer counterparts.
The security is Biometric. Meaning you can unlock your laptop using facial unlock, and authentification with the built-in Webcam and IR Sensor.
And finally, It is 0.78" Thin.
---
4. Microsoft Surface Laptop 3 – 13.5"
Specs |CPU: Intel 10th Gen Core I7 |GPU: Intel Iris Plus Graphics |RAM:16GB |Display: 15.6" 1080P Full HD |Storage: 512GB |Operating System: Windows 10|
This laptop features a close to rose-gold Sandstone color.
It looks and feels like a luxury laptop.
Microsoft are killing it with their line of Surface laptops. It nails anything you would want in a laptop and has a fantastic keyboard and trackpad.
So what seperates this laptop from the rest of the laptops on the list is the Full Touch display.
It has a clean and elegant design and weighs around 2.79 pounds making it very easy to carry around.
It has all the fancy ports you would want in a modern laptop, USB-C ports and USB-A ports for connecting to displays, charging, and more.
The battery-life is pretty good with this laptop, as you get an 11.5 Hours of battery life.
It also includes a fast charge feature that charges it up to 80% In about 1 hour.
The style on this laptop will fuel your energy and ideas, thanks to the thin elegant design, the choice of colors, keyboard finishes, and the Vibrant touch display.
It uses Intel Iris Plus Graphics.
Specs:
Where this laptop Shines over the competition is the 10th Generation Intel I7 and I5 options!
The latest CPU Technology as of January 2020, and 8 GB, 16GB, 32GB RAM Options make this laptop a beast of a machine for the upcoming years.
If you love art, or would like to draw and sketch your ideas on the laptop then you are going to love Microsoft's Pen to go with this microsoft laptop!
Thanks to the touch display you can use Microsoft's extremely accurate Stylus pen.
Storage is variable, you can pick 256GB, 516GB, or 1TB of SSD Storage.
Intel's 10th generation CPUs offer outstanding Graphics, that excels and exceeds all previous generations. Using the Intel IRIS Graphics, means this beast will handle many tasks without needing a dedicated graphics card.
A very good all-around and future proof option to go for, The only reason it's in number 4, is it is not very cheap.
But you get what you pay for, and Microsoft will give you the Best Quality possible and will offer you the best windows 10 Support and drivers. It is Microsoft's laptop after all so you can expect the best support possible.
The trackpad on this laptop is also outstanding.
Overall, a Solid laptop from Microsoft.
---
5. Asus Vivobook S15 Thin - Punk Pink
Specs |CPU: Intel 8th Gen Core I5 8265U |GPU: Intel UHD Graphics 630 |RAM:8GB |Display: 1080P Full HD |Storage: 512GB |Operating System: Windows 10|
A fabulous laptop from Asus.
This laptop comes with a Rose-gold color combined with a purple, punk pink color. The result is outstanding it looks fabulous.
It also features a 4 Way NanoEdge bezel display with an outstanding 88% screen-to-body ratio.
Asus have made some innovative features for this laptop. It features a trackpad with a built-in-screen. They call it Screen pad 2.0
The Screen Pad 2.0 utilizes very handy Asus utility apps: Quick key, number key, handwriting, slide Xpert, and many others!
It is like having a phone built into your laptop trackpad.
And it has all those futures at an amazing price, Definitely a worthy competitor of the previous laptops.
If you want a feature-packed laptop that looks sleek and amazing this is the one.
It uses the 8th Generation Intel i5 Processor ( Core i5-8265u ) 6M Cache up to 3.9 GHz. Pretty good for a daily use laptop.
Also, It includes 8GBs of RAM and 512 GB Of SSD Storage.
Security options include Facial login via windows hello, which works pretty well.
Keyboard!
If you do a lot of typing this laptop is perfect for typing and blogging, thanks to the ErgoLift design keyboard for improved typing position.
Connectivity is perfect on this laptop. It features the Old and the New connectivity options, from USB 2.0 to USB 3.1 to USB C.
The screen pad can be used for writing, using a stylus pen, and has many uses.
ASUS's VivoBook is well known, and is proven to be an amazing choice, and is considered a risk free option to go for.
---
_______________________________________________________
6.MSI Prestige 14 A10SC-091 - Pink Laptop
Specs |CPU: Intel 10th Gen Core i7-10710U |GPU: GTX1650 |RAM:16GB |Display: 1080P Full HD |Storage: 512GB NVMe SSD |Operating System: Windows 10 Pro|
Msi Have finally released their own Pink Gaming laptop following Razer's footsteps.
But the amazing part is, MSI Are great at making stylish, fancy looking laptops. All their products look superb, and have a Clean professional modern feel to them.
So this is a Great example of MSI's Creativity when it comes to making Stunning and stylish laptops.
They managed to strike a Balance between a Flashy pink, and a Pink that is elegant and easy on the eyes.
and...?
AND THE LAPTOP has Amazing Performance. It features Intel's Newest 10th Generation CPUs, and a great powerful dedicated Graphics card.
The I7-10710U Has an amazing performance, and features 6 Cores. That means that you will be able to do everything on this laptop! From playing Triple A Games to Editing videos with Adobe after effects and Adobe Premier pro.
With the Help of the GTX1650 nothing seems far-fetched. This laptop will handle anything you can throw at it.
16GBs of ram also come in hand for a Snappy overall feel and performance for the laptop. You don't have to worry about lagging when opening 10 google chrome tabs at the same time.
With 16GBs of ram you can open many different programs at the same time without any issues. It is also Very useful when Editing videos, and for some games.
Wi-Fi?
It has the Newest Wi-Fi 6 Technology with AX201 Compatibility.
What does that mean?
It means It will be a viable option for the future, and will be able to claim Faster Wi-Fi speeds in the future once Wi-Fi 6 Technology becomes the standard. If you get your Own Wi-Fi 6 Router at home? You can also Claim those Speed benefits.
It is much faster than the average Wi-Fi found in laptops, But won't be any harm or good if you don't have a New Router to go with it.
If you decide on Getting a newer WiFi router to claim these benefits, Make sure it features Wi-Fi 6 Technology
What About Typing?
Typing on MSI's Prestige laptop has never felt better.
The Keyboard on the Prestige 14 offers great large keycaps which are layed out in a very Nice and easy to type manner.
So, If you are someone who loves writing blogs, Or if you just want a keyboard for doing your homework with, This laptop will impress.
The feedback of the keys is very clear, and they have a responsive feel to them which helps you increase typing efficiency and speed.
Another cool thing about the Pink Prestige 14 Laptop is the Touch pad.
It has a Very wide touch pad which provides a smooth surface and allows very accurate navigation of the mouse.
It's not one of those laptops where the touchpad barely seems to work. No, MSI have built it well, and it is very responsive and accurate!
thanks to the Wide touch pad you won't find your finger sliding over the edge of the touchpad, and you will find yourself enjoying the touchpad for the first time in your life.
Before we go more in depth about the options available, I have to address the main criteria that you should know about before purchasing your amazing new laptop.
What do you need to know before buying a laptop?
There are many parts in a laptop to look for when buying a laptop. So if you want to do anything in particular with your laptop like video editing, and want it to do certain tasks, then you will want to have a look at the specs.
If you are not interested in learning about the specs, just skip to the best 5 laptops as I will also cover a brief overview of the capabilities of each laptop.
So first of all the brains of the laptop.
_____________________________
1. The CPU
_____________________________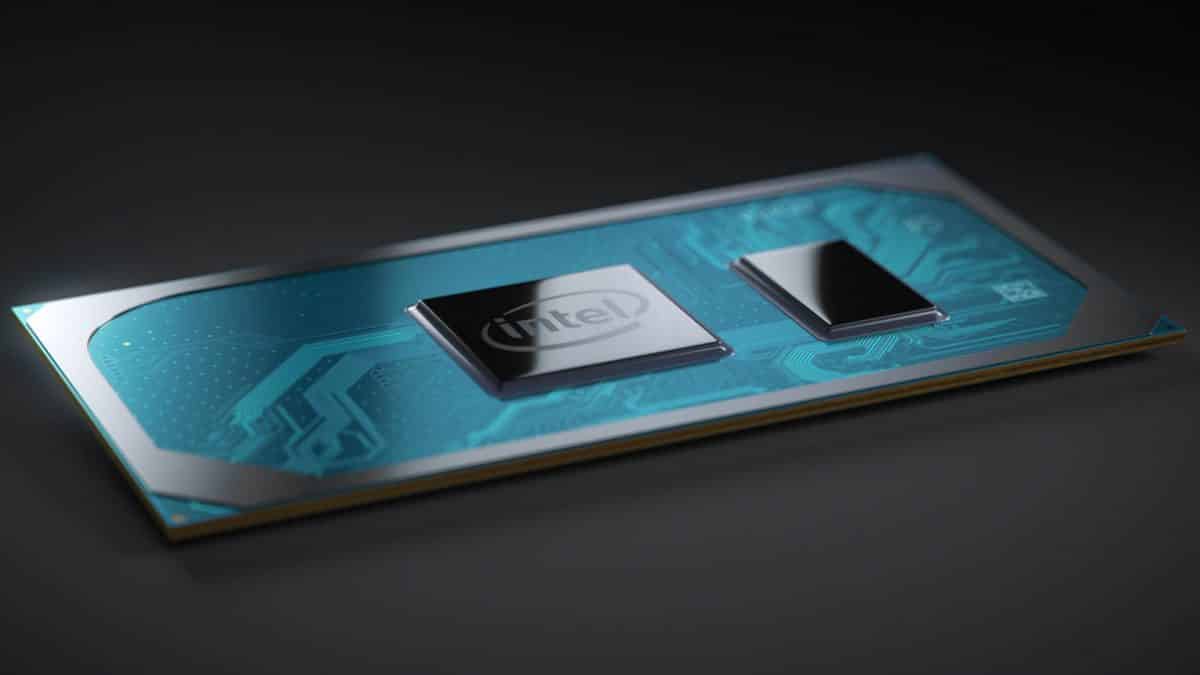 Almost any recent CPU will do what you need these days.
Although most pink laptops you could possibly buy have extremely high specs and will work for most things there is an exception to this rule.
If you are into video editing or you like playing games, or maybe you use other intensive programs like 3D Modeling or photoshop then you might be interested in getting a good CPU.
The way CPUs work is that they are the Brain of your computer. Any problem solving, Mathematical calculations, and programming are all processed through your CPU.
To make things very simple. All you need to know is two things.
1.The CPU's Generation
Intel CPUs come in different generations. The higher the generation of the CPU the better and more recent it is. As technology evolves at an extremely fast pace these days it's of extreme importance to get the most or before the most recent generation of a CPU.
As of January 2020, the most recent CPU generation is Intel's 10th Generation CPUs.
So If you were to get a laptop, and you want it to be future proof, make sure to get the 8th, 9th, or 10th Generation of CPUs to ensure the best performance, and for a good future-proof laptop.
With time CPUs are getting much more efficient, and use less electricity to Work.
That means that getting the most recent generation of CPUs will ensure you get the maximum battery life out of your laptop.
Even if you find a pink or rose gold laptop that you like a lot, and It costs very cheap, It may be out-of-date and a waste of money!
The best way to check that is to check the CPU's Generation. The closer it is to 10, the more recent it is.if its anything older than 3 generations I recommend you stay away from it. Because it will be old, In-efficient and might not cope up with today's standard of programs.
2. The CPUs Family
So you have many choices when it comes to CPUs.
The best all-around CPUs will be I5s or I7s.
If you are looking for higher performance, and need to use complex software or extremely sophisticated programs, An I9, or Intel Xeon's Processors will also work out.
I3 Processors are perfect If you don't plan on using any intense programs or games, and just want to open Documents and PDF files, or maybe do a presentation with it. I3 Processors will be fine for that.
Otherwise, I5 Processors and I7 processors will probably be your best options. If you want a more future-proof option go for an I7 processor. I7 Processors have more Cores than I5, and programs are becoming increasingly good at using multiple cores.
As for AMD CPUs They are usually much harder to spot in laptops. But they are becoming more common.
AMD's Ryzen 5 and 7 Are very amazing options and don't hesitate if you see them in a laptop. They are as good as Intel I5 and I7 and Sometimes even better.
_____________________________
2. RAM
_____________________________
For general use, 4 GBs of ram will do the job but it won't be the most pleasant as many programs eat up lots of ram.
If you are on a budget or are getting a Chrome Book then 4 GB Ram will be good enough.
Otherwise, Go for 8gbs of ram +. That guarantees future-compatibility and makes for a smoother feel and better multitasking.
With 4 GBs of ram, your Laptop will become overwhelmed if you open many different programs at once, but with 8GBs of ram, it will be able to function much better.
I'm going to explain RAM to you.
So RAM Is like how much SPACE you have to work on.
let us say you are doing a big project for school or university or art. Ram, is like the Table you are going to be working on.
The more space you have to work on, the more things you can put on the table, and the easier you can work. It's almost the same on your laptop. Every program requires a table to work on, and the bigger the table, the easier your programs can work.
Of course, that is a very simplified explanation and is not exactly how it works.
_____________________________
3. Dedicated GPU?
_____________________________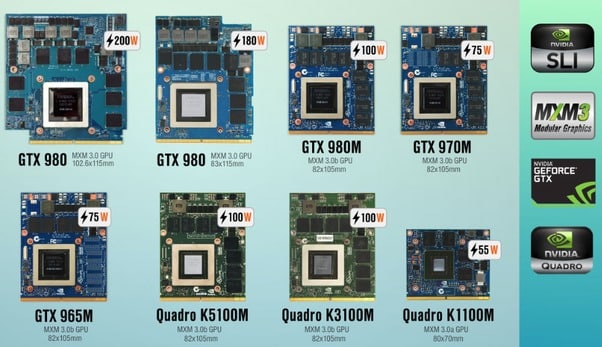 Most laptops with Intel CPUs already have integrated GPUs.
For most tasks, and CPU Intensive tasks your Integrated GPU is more than enough.
The only reason for buying a laptop with a dedicated GPU is if you play heavy games, or if you use Programs that take advantage of having a great GPU.
As an example, many video editing programs work extremely well Without a dedicated GPU.
But some programs like Davinci resolve is Very good at using the GPU and will benefit from having a good GPU.
3D modeling programs also benefit heavily from having a good dedicated GPU.
But if you don't need it, Don't get it. Dedicated GPUs use a lot of power, and are unnecessary if you won't be doing any heavy gaming or using GPU Savvy software.
Getting a Dedicated GPU you don't need will only reduce your laptop battery life, while it drinks all the power.
The GPU is the part of your system that does all the graphical processing. Anything you see on your screen is done by the GPU.
_____________________________
4. Weight
_____________________________