So you are finally taking the leap of faith!
You want to try work from home, and Get over with the annoying boss at work that you hate the guts of.
Or maybe you are trying to get a Side-Gig going so you can hopefully quit in the future?
Are none of those right?
Damn
What's left?
You want to get more work done. And you want a nice little home office to do so!
Or you are just sick of your old crappy desks.
Whatever your reason ,You have landed in the right place!
What you need is a desk that is great for working at home.
Getting everything set and ready to work from home will make a world of a difference. Nothing is worse than trying to work from home on your bed with your laptop.
Prefer watching an In-depth Video? Click below!
Trust me, I tried it.
You just end up sleeping, Procrastinating, getting nothing done, and watching youtube videos.
Or at least that's what happened to me.
There is this cool video I watched before on youtube. It is a Lecture by Marty-Lobdell under the name of Working Smart not Hard.
He suggests that you should Associate an Area with work if you want to succeed at work, studying or anything.
He also suggests that you should try to associate anything you can with work. As an example, whenever you work you spray a certain scent in the room. You use a certain lamp.
These are all things your brain can associate with. So then you don't need much to focus on work. Just spray your Scent, turn on your lamp, Get to your desk, And your brain is ready to go!
You need a Desk dedicated to working, and only for work. That will help your brain know what's going on when you sit down to work.
And if possible? Keep your desk out of your room, and stick it in a separate room!
Your brain associates with what surrounds it. If you are in the bedroom, Your brain will tell you HEY! There's a bed there. We always Sleep here!? What are you doing? Trying to work? No! This is a Sleeping room!
Some people don't feel this. But I definitely do.
The best thing you can do to boost your efficiency when working from home is to have a Dedicated Desk for work, and the more you can isolate yourself and your desk the better.
You don't want distractions.
First I had my Desk in my bedroom beside a window. Every time someone would pass by on the street I found my self looking outside.
I even began watching birds one time!
Then, I decided to switch the Desk to the other side of the room. Guess what?
I was sleepy all the time and felt like relaxing all the time. Guess why! , you see whats coming next, font you?
My brain had associated the room with Sleeping and comfort, and relaxation! The easiest way to get out of this loop was to move my workstation desk to another room without any distractions.
Now I notice that not everyone has an extra room in their house. But what you can do is put up your own cubicle for work. That will make you hyper-focused.
If you can't do that either just Turn on a lamp every time you work, or spray a scent, or chew a certain Gum. Anything that will program your brain to get in the WORK zone.
Sheesh
What a load of rubbish I am writing
Sorry, I got too excited about sharing my cool tricks.
Anyways
Let's get to the good stuff
What are the Best desks for working at Home in 2020?
---
1.Flexispot Height Adjustable Desk
Best Adjustable desk for working at home
---
Pros
Works as a Standing Desk or as a sitting desk
FCC and UL Certified
Spacious work area measuring 48" x 30"
Perfect for Minimalists and modern stoics
Who needs shelves
Solid construction
Electric Height adjustable Lift system
2-Button controller. Just press a button when your bum is getting numb to work standing, or the same when your feet are sore and you want to sit down.
Better Healthwise than any other office desk
Standing desks have Many health benefits, and with this desk you get the best of both worlds
5 Year Warranty!
Cons
Some people need shelves
Very minimalist
Okay.
I admit it.
I'm a minimalist.
However, I think you should definitely read about the benefits of having a Standing desk for work. There are so many amazing benefits that you should surely consider.
If you are working from home you need a way to stay healthy and keep moving. You don't want to become a sack of potatoes.
That is exactly why a Height adjustable desk is the way to go.
You can easily adjust it to standing up when you start going numb, and you can easily adjust it to sitting down again when your feet are tired!
This is Way healthier than a conventional desk and is a much better long term solution.
Sometimes you can get much more work done when standing up then sitting down. People tend to procastinate more when they are comfortable ( Sitting down).
The quality of this desk is very high, and it is Guaranteed for 5 years. So rest assured there is no risk in getting this desk.
It is built of robust metal mainly, and the desk is Ceritified by FCC and UL for Safety and quality.
Be careful!
Not suited for those taller than 6 foot 3"
And it supports up to 154 lbs of Weight! (70 KGS)
But Luigi! , where do i store my stuff?
Hang on, i'm getting there. The next options will include Home-Office type desks with lots of Storage options!
---
2.LITTLE TREE L-Shaped Computer Desk
Best Detachable L-Shaped Home office for working from home
---
Pros
Has all the shelves you will ever need
Shelves and Desk are seperate so you can move them to where you need
Durable and sturdy construction built with a Heavy-Duty metal frame
Healthy materials with Strong corrosion resistance, Anti-scratch, and Very easy to clean
Assembly is a breeze and all the tools necessary are included
Great customer service
[Large Computer Desk ] - 55"×23.6"×29.9" Which supports up to 300 LBS (136 KGS)
Mobile Filing cabinet 39.4"
Very nice colors
Adjustable Foot mat
Removable Roller wheels
Cons
Someone got it with missing pieces
Becareful not to Overtighten the Screws or you could strip them
Not great for tall people. ( You could still add higher legs to the Desk to make it higher though)
Here is a Very nice looking desk which is Durable and nicely priced
A perfect option for working at home.
You can have all your papers and documents you need close to you in the Filing cabinet, And you can move it out of your way easily thanks to the roller wheels.
If you love the classic looks of wooden desks this is the way to go. It is very good for anyone working from home, and will work great for students studying at university, and will be your new favorite working spot.
However, Be aware that there are no holes for cable management so you may need to rout cables behind the desk or to the side. But that isn't really a deal-breaker to me.
The desk is very nice and big, the size is ideal for most users.
The only lacking aspect of the desk is Height. It is not high enough for tall users. If you are taller you may need to do some DIY Fitting of some furniture raisers.
That will do the trick.
They also have great customer support and are willing to help you if you have any issues, so if you end up buying this desk make sure to contact their support for any problems!
This option is great for those who like a lot of surface area on their desk, and for those who want a separate filing cabinet that could also be used as a desk!
If you prefer the Filing cabinet not to move you could easily remove the roller wheels.
---
3.Tribesigns Large L-Shaped Desk workstation
Best Fixed position L shaped workstation Desk
---
Pros
Durable and Sturdy construction
Supports up to 300LBS = 136KG
Large storage capacity with many shelves
Waterproof and Anti-scratch Desktop made of E1 Class Particle board
Eco-Friendly water proof coating
18-month Quality assurance Guarantee and Friendly customer support
great size(desktop: 55.12"(L) x 23.62"(D) x 29.53"(H))and large capacity (cabinet: 47.24"(L) x 15.75"(D) x 23.62"(H)),
Heavy-Duty metal frame
Very stylish and good looking
Cons
Desk and filing cabinet are combined and is not reversible ( The storage cabinet will be to your right )
Not the best instructions
An overall Sturdy desk with a very desirable design
The design of this desk is perfect
The assembly is straight forward and easy to follow, however, some screws may need a good amount of force to screw into their places.
Given the 300LBS Weight support shows you the quality of the desk, and the premium build. They also provide you with an 18 Month Quality assurance Guarantee! Pretty great.
It also has cable management holes which will make your cables neat and tidy.
The build time is reported to take around 2 hours if you aren't very used to building desks, So keep that in mind.
Otherwise, A great overall desk for a home workstation that is very aesthetically pleasing and neat.
One of the best things you can do in your workspace is to make it look nice and sharp. That way you will love working more, and won't dread your workspace area.
---
4.Elephance 59" Large L Shaped Desk Corner Table workstation
Best Minimalistic Corner desk option
---
Pros
[Large L-Shaped Computer Desk] (59+59)L x 23.6W x 29.5H inch, providing large working space and plenty of surface space for multiple monitors, and laptops.
Minimalistic design
Nice and big
Great work area and convenient for multiple Displays
Super durable and Sturdy made of P2 Class particial board with Perfect edge technology.
Steel frame
Adjustable Leg pads for changing the height
Perfect for as a Home office
100% Satisfaction guarantee with 12 months Free warranty and great customer support.
Cons
Only 2 colors available (Black oak and Beige)
Pretty thin So not recommended for extra heavy workstations
A very good looking desk with a sleek design.
The fact they give you 12 months of Free warranty is Great and very reassuring, they are also known to have great customer support which makes this a good option to look out for.
For those wanting an L Shaped desk without any extra filing cabinets this is the way to go. Despite the fact that the wood is pretty thing, they Mention the desk can withstand weight up to 450 Lbs which is amazing.
450 lbs = 200 KGs
I don't know how true that claim is, But It is built using a steel base and has multiple angular supports too to increase the sturdiness.
The wood is powder-coated and finished to protect the surface from daily wear and tear, and that makes it very easy to wipe and clean with a dry cloth.
It also has a cool Footrest design so you can rest your feet on the footrest bar for optimal comfort when you are working.
The great thing about this L Shaped desk is that there isn't any metal in front of your legs that would hinder the space you have for your legs.
Thanks to the aesthetics and great large work area this is a great option to consider.
---
5.ApexDesk Elite Series 60" W Electric Height Adjustable Standing Desk
For those looking for a Larger Adjustable desk than the first one, this is definitely the way to go.
---
Pros
Large work surface area 60" x 29.5"
Contoured desktop allows for better workflow
Smooth matte finish making it easy to maintain
15 Different colors to Suit anyones needs
2 Different sizes 60" or 71"
Electric Height adjustable lift system moves between 29" of height to 48"
Solid construction Metal frame combined with a Solid MDF Desktop. Supports up to 225 LBS ( 115 KGS)
Easily supports multiple monitors thanks to the weight and the big desk size
Led Memory control. ( Let it save your preffered height with 4 different customizable presets for height)
Best reviewed desk on the list
Cable management on both sides
Cons
No cons. Perfect desk for what it does
Back to the Height-adjustable Desks
If you haven't considered the option of a standing desk yet please do. It's for your own good.
Do a quick google search of standing desk benefits and you wouldn't look any further! Sitting for long periods of time without moving around is not healthy!
However, having a standing desk variability allows you to change between sitting and standing helps to increase your overall productivity and health.
For those wanting to work Long hours to achieve big goals don't get a normal desk. Not a good idea for long-term health.
Get an adjustable desk and help yourself be more efficient and healthy.
These types of desks are slowly being rolled into Many companies thanks to their great health benefits and increased productivity benefits.
And if This option has a Great large desk.
60" Not large enough for you?
No problem. They have a 70" Version too.
And the coolest feature about this Standing desk is that you can program different height presets and it will save them into its memory!
You can program up to 4 different heights ( You could have 2 for yourself and 2 for your partner who may be using the desk too)
And you get to chose from a wide variety of colors to get the perfect tone that you like.
and if you haven't Take a look at this thing on Amazon. When I wrote this review it had EXTREMELY Positive reviews all over with no problems at all! That is a rarity. It had an average rating of 4.8 out of 5.0!
However please know that review ratings are subject to change with time.
But so far? Great.
Okay now its time for some common questions
And some common benefits of getting yourself a Standup desk for your home office
---
Are standing desks good for working at home?
If you don't want to get slumped shoulders and a slumped back then Yes.
Definitely yes.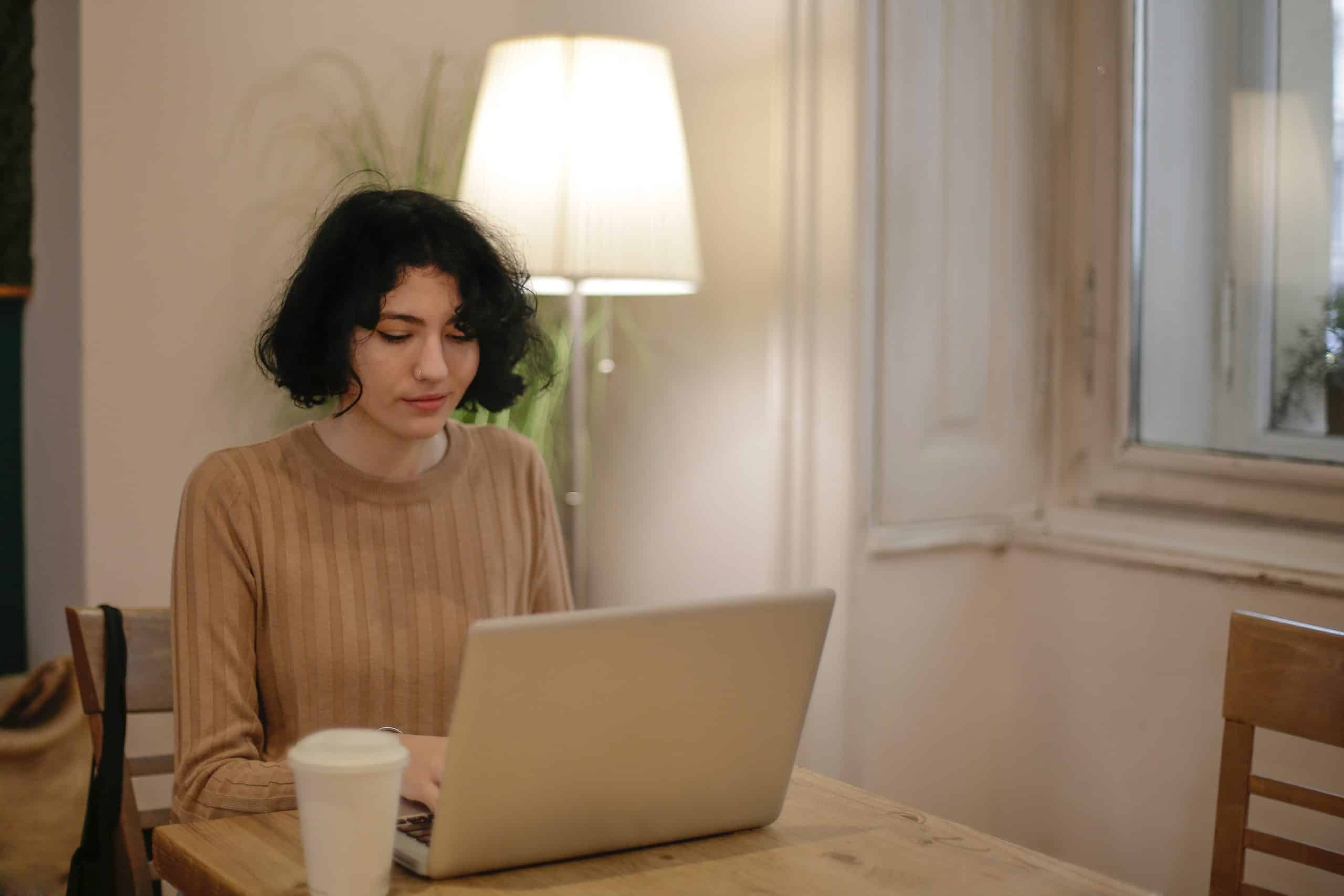 Many adults are spending more than 7 hours a day sitting and the older people are spending upwards of 10 hours sitting down!
Your body was not built to sit down. You are built to survive, search for food, move around, stand up, watch out for predators.
Our bodies are not engineered to be sat in a static position all the time!
Long periods of sitting have been linked to Many Health Issues
Such as
Herniated discs
Muscle degeneration
Weakened bones
Decreased circulation
Increased tiredness
In a study published in the British Journal of sports medicine, Those who sit the least compared to those who sit a lot were twice as likely to develop type 2 diabetes and cardiovascular diseases, and have a 13% to 17% Increased risk of Cancer and mortality
There are many other risks too.
That's why it is such a good idea to get a Sit-stand desk for working at home.
It is shown by studies to increase productivity by 10-25%!
Wouldn't you like to earn 10-25% more money and get healthier on the way?
Okay, you get the idea.
---
What are the health benefits of Standing desks when working at home?
Standing lowers your risk of weigh gain and obesity
Using a standing desk may lower your blood sugar levels
Standing will lower the risk of heart disease
Standing desks are good at reducing back pain with studies showing up to a 50% improvement after 4 weeks in pain
Improve mood and Energy levels
Boost productivity
Live longer
Many other unstudied benefits that are yet to come in the future
Here is a detailed study by Healthline
And those I have mentioned above are the main points from Healthline's post
---
If by any chance you found my tricks useful and found the Desks good for working from home.
Make sure to share this post with your friends below!
Have a nice day.