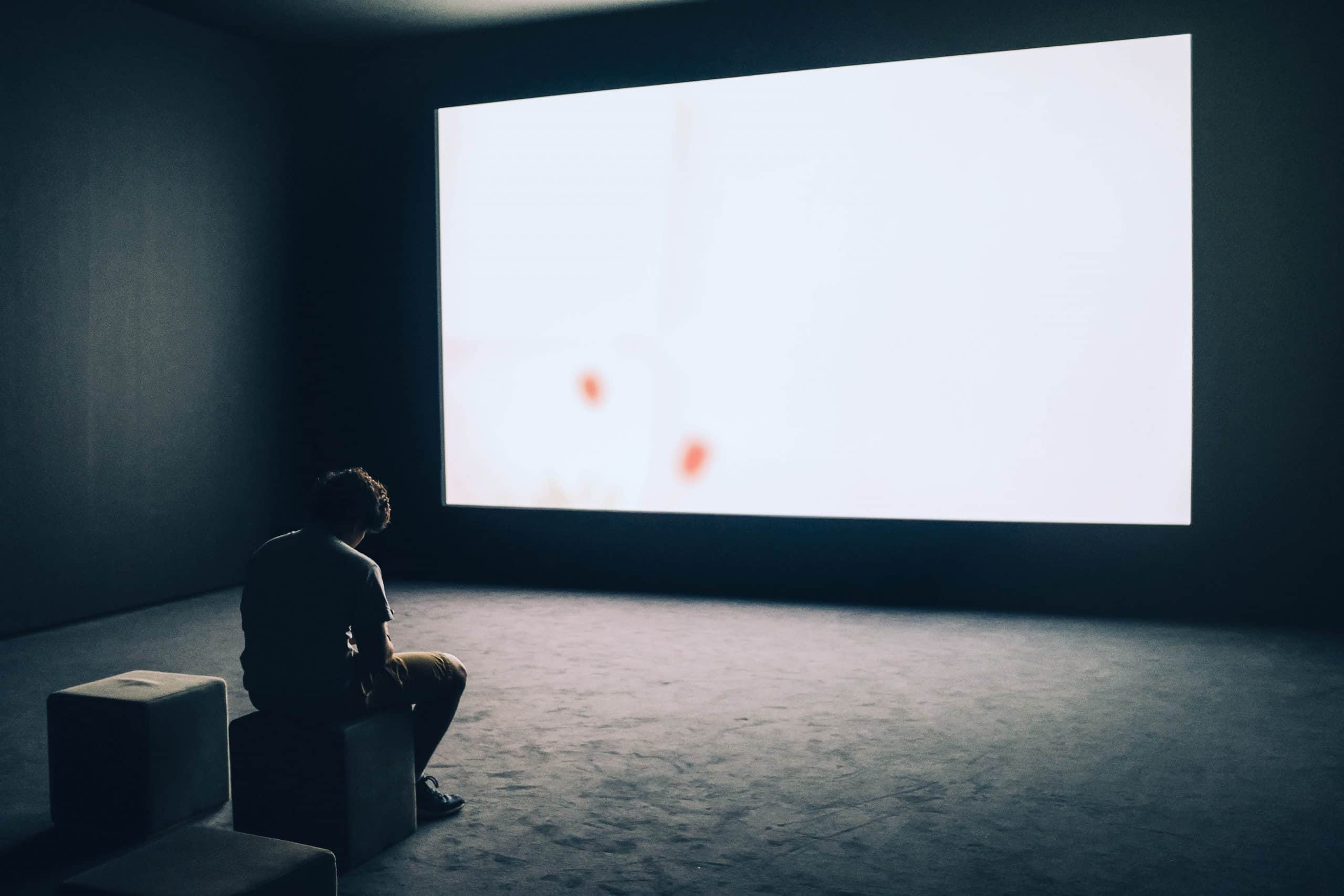 If you are looking for a projector for lit rooms or bright places this is where you need to be.
Finding a projector in 2020 can be tricky thanks to the vast amount of projectors out there.
There are thousands of projectors out there, and the manufacturers will try to confuse you as much as possible with all the Fancy terminology that no one understands.
Not only that.
But they try to fool you!
Be careful!
Projector manufacturers will go ahead saying "THE Projector Supports 1080P !!!"
The trick is in the word "Supports" Yes the projector will Play 1080P BUT At a native resolution of 480P!???
So It will play your 1080P Footage at 480P. Because yes. It supports 1080P
But the solution to not be tricked is quite simple
Look for the word Native resolution
The native resolution will tell you what the actual resolution of the projector is.
Okay. Now that we are done with the warning we can start with the best projectors that work in Well-lit rooms
What are the best projectors for Bright rooms in 2020?
Prefer watching an In-depth Video? + Tips and Tricks? Click below!
---
1.VANKYO Performance V630
Best budget-friendly option for home use
---
Pros
1080P Native Resolution
6500 LUX
Size from 46" to 300" (Exceptional home cinema mega size)
50,000 Hours of Lamp life ( Will easily last you more than 20 years)
45 Degree angle projection Available too! You can project at These angles : 0, 45+, -45
Wide compatibility: 2 HDMIs, AV, VGA, SD Card, Audio Out Ports.
Flexibily connect to TV Stick, X-Box, PS4, PC, Laptop, USB sticks, SD cards, Android phones, or IOS Phones, etc.
HiFi Stereo Speakers
Three-Year warranty and Professional support
Vankyo is a company that specializes in making amazing projectors.
They definitely make the best projectors out there for the price.
Okay. Why is this projector a good option for well-lit rooms?
Well, that is simple. For a projector to be good in Lit areas it needs to have Very high Lumens or Lux. This has a Whopping 6500 LUX Brightness. That is outstanding.
If you want to buy any other projectors with 6500 Lux from Bigger brands like sony expect to pay closer to 1000. If you can even find them.
Honestly, there is no good reason for you to not buy this Projector.
It has a Very low noise rated at 50dB. My Desktop PC Makes more noise then that at 70dBs.
It has a Very high contrast ratio of 5000:1 which will result in Great contrast. Darker blacks and whiter whites. Other cheap projectors will have very bad black and white colors, however, thanks to the 5000:1 ratio this will not suffer from that.
You can install the projector on a Tripod or from a ceiling but you will have to buy those separately if needed.
The screen size is also adjustable without moving the projector using the Remote control. You can adjust the picture size between 75% to 100%. Anything more and you will need to adjust the distance.
I haven't even mentioned the Speakers this thing has.
It has the Best Built-in speakers out of any of the projectors out there. I'm not exaggerating.
For the best Bang for your buck Bright projector, this is the way to go.
---
2. Artlii Full HD 1080P Projector
Another great bright budget-friendly projector for Homes
---
Pros
Full HD 1080P Native resolution
Ultra bright 6500 Lumens ( around 280 ANSI lumens)
Great color quality with 5000:1 Contrast ratio
Zooming function from 75% to 100%
FCC, RoHS, and CE Certified. It comes with a 1-month 100% Money Back warranty + a 1 year Factory policy
Many connectivity options: 2 HDMI Ports, VGA, and USB
55,000 Hours of LED Lamp life
HiFi Built-in Stereo speakers that provide crystal clear sound
Works with Firestick, Ruko, Chromecast, Apple TV, IOS, and Android.
Cons
Buttons on the projector don't last too long.
A little loud
Artlii's projector is also a great option for bright rooms and environments and also at a great price!
You get the same 6500 Lumens of Brightness with around 280 Ansi Lumens.
The contrast ratio is also 5000:1 which is higher than most projectors in its range.
It also boasts a colorful display with natural color reproduction with adopted improved LCD technology and the Mstar chipset.
It also has a Coom option and the screen size is up to 300" which is pretty massive and is more than most people could even fit into their houses.
Some uses have found a little trouble when connecting the speakers through Bluetooth as they found a little bit of input lag when connecting to the speakers through Bluetooth. So be aware of that.
It looks sharp outside and inside, And it has great a great brightness. But thanks to the 6500 Lumen Lamp you may find it a little noisy.
---
3.Optoma EH412 1080P HDR DLP Professional Projector
Best professional Projector for Business use or for Classrooms and Meeting rooms
---
Pros
4500 Lumens
50, 000:1 Contrast ratio
Image size from 40" to 300"
Supports 4k ( Play back at 1080P Native resolution)
An Outstanding 50, 000:1 Contrast ratio which enables rich accurate colors, and is based on the primaries of rec.709 HDTV Specification.
Easy image-setup: You can zoom up to 1.3x
Place Flexibly in any environment
Vertical Keystone correction +/-40 Degrees which allows the EH412 to work off center without having to elevate it or lower it resulting in an Easy more flexible setup.
Extensive connectivity options: 2x HDMI, VGA in and out, Audio-in and out, RS232, and USB-A
Integrated speakers which will enhance any presentations with sound and simplifies setting the projector for classrooms without the need to carry speakers.
Loud enough for medium class-rooms and meeting rooms
Lamp life of up to 15,000 hours. You can use it for 5 hours a day for up to 8+ years.
If the projector is for business use this is the way to go.
You would want a more robust projector that will take a beating, and that will work with various setups on the go without having any issues.
So for business use and classrooms with bright environments, this is the way to go.
This will also work great for home use if you have a higher budget thanks to the 50, 000:1 contrast ratio which is very good for maintaining very accurate colors in bright rooms.
Without a high contrast ratio, colors become very washed out in well-lit rooms.
Yes, It only has 4500 lumens which is less than the first 2 options
But it has a Staggering 10x higher contrast ratio of 50, 000:1 which is more important if you want to maintain high color quality in well-lit rooms.
Otherwise, if you want something that will just do the job well, even with some slight contrast and color loss you can go for the first two options which are much cheaper than this option is.
---
4. BenQ MW612 WXGA Business Projector
Middle-ground Projector Great for Home-Use and for Business use
---
Pros
Not too high of a price
High 20, 000:1 Contrast Ratio
4000 Lumens
Projects 120" from 13FT at 4000 Ansi Lumens
Wide connectivity options: 2x HDMI,5v/1.5A USB powersupply, and MHL
Wireless connectivity with optional wireless dongles, Qcast, QCast Mirror HDMI Wireless Dongle, to deliver wireless presentations.
Easy Installation: Vertical Keystone correction makes it simple to project aligned images from a variety of locations
3 Year Warranty
Cons
Only 1280x 800 Resolution
Not the best customer service
Okay.
This thing has some Great Winner features and some on the other side.
If you really need something that works in bright rooms and you don't care too much about the highest resolution possible then this is a great option for you thanks to the 4000 ANSI Lumens and a 20, 000:1 Contrast ratio.
It is not as costly as Number 3 but it still has an exceptionally high Contrast ratio.
The only downside with the BenQ MW612 Is the resolution.
Otherwise, For a good vibrant display that stays true to the color in bright settings, this is the way to go.
BenQ Also promise a 3 Year parts warranty which is a very good promise.
However, some users have reported that they have bad customer support and aren't too helpful. But Amazon has your back and you can easily return it if it wasn't as expected.
---
5. Epson Home Cinema 3100 1080P Home Theater projector
Best overall projector for Bright lighting settings with the highest contrast ratio available
---
Pros
Extremely bright and ideal for a variety of lighting conditions
Full HD 1080P, Widscreen 3D Performance.
Great for Movies, Games and more. Up to 300"
Operating distance is 10M (32ft)
Extremely Deep black levels with up to 60,000:1 Dynamic contrast ratio for rich detail in dark scenes even if you are in a well lit room
Silent with a fan noise of 24-35 dB
Project a 110" image from just 10.5" away.
60% Vertical and 24%+- Horizontal lens shit plus 1.6x zoom allow for flexible positioning and easy setup
Epson Image Enhancement Technology Super-resolution with detail enhancment to sharpen and refine images for Lifelike smoothness and clarity
2 Year full warranty + amazing support by Epson
Cons
Expensive
Some people reported it stopped working after a short period of time. However, you are protected by Vankyo's Warranty
A Great overall projector from Epson
This Epson Home Cinema 3000 1080P is the best option for businesses and for Home Cinema use.
It works outdoors amazingly well thanks to the Extremely high contrast ratio you can expect images better than a some TVs can reproduce.
With the 60, 000:1 Contrast ratio the Color clarity and details are exceptional and outstanding.
I know it costs a lot but it sure is worth every penny.
If you want a Full 300" experience that works in daylight as well as the dark this is the way to go.
The contrast ratio will ensure that even in daylight you still get Dark blacks and vivid colors which will ensure the best experience possible.
Epson have done a great job with this projector.
They have Top-Notch customer support and great devices.
Okay, now we can go to the Frequently asked questions about finding the right projector for you.
Make sure you read them if you are still confused about what projector you want to go for.
---
Frequently asked projector questions:
How long can I expect my Projector to last?
For a more General answer, you can expect between 5 years to 20+ years of Lamp life. If the build quality of the projector is good The lamp should be the first thing to go out.
Okay. This depends on the Lamp life of the projector.
Some Projectors have an outstanding 50,000 Hour Lamp life.
That will probably last 40 years Used daily for 3 hours.
However. The really bright projectors tend to have lower Lamp life's because they tend to run hotter and use more power to get the Very high brightness levels and contrast ratios
They may have 15, 000 Hours of Lamp Life.
It will vary from one projector to another.
---
How much Should I be spending on a projector that works in Day-light?
Well. It depends on what you are looking for.
If you want top-notch quality, and you are a business you should definitely be willing to spend around $1000 On a good projector.
If you are a home user and you want something that will generally work out okay in the day time and will work Great at night then $250 Is a great starting point for that.
For someone seeking for a Home Cinema like quality with Extremely vibrant colors and Vivid scenery, you might be looking at around $1000 for a High brightness and contrast ratio Projector.
This will allow you to watch movies in the day-light without any issues
---
How much distance does the projector need to be from the wall?
It varies and depends on the model of the projector you have.
Projectors have 3 main types
Short-Throw projectors: These usually tend to work very close to the screen and are great for small rooms.
Medium-Throw projectors: These are the best option for medium-sized rooms
Long-Throw projectors: For this type of projector you would usually need a larger than average room, otherwise you won't be able to get far enough from the wall.
Thankfully we are in 2020.
The projectors these days are very adjustable and can Zoom in and out.
But that still doesn't remove the fact that if you don't have a Big room you will want to go for an Ultra-Short throw projector or at least a Short throw projector.
For conference rooms and meetings Short-throw projectors are preferred.
Usually, It is highly recommended to go for a Short-throw projector for business despite the higher price. It will be much easier to set up on the go, and you won't need to place it very far from a wall.
---
How many Lumens should a projector have for Bright rooms or Daylight situations?
Lumens are pretty important when it comes to a projector that works well in well-lit rooms however it's not the only thing to be concerned about.
Lumens are equally as important as having a Good High-Contrast ratio.
Without a High-contrast ratio, the colors will suffer and you will have faded out blacks.
However, A Very high Lumen projector Seems to be a Very good alternative if you are on a budget.
Projectors with high Contrast-ratios can be a little more pricey than those with low contrast ratios. Just stay below any contrast ratio under 5000:1.
In this day and age, you can easily find a medium priced projector with 5000:1 contrast or more.
As for the lumens, It depends. If you have an extremely high contrast ratio you won't need as many lumens. If you have a low contrast ratio you will need more lumens.
For a general rule try to stick to 2500 Lumens at least or more.
---
How much resolution is Good for a projector?
Stay away from anything below 720P. They just won't cut it.
The only time you want to go for a 480P Projector is if you are getting a Portable projector with a smallish size screen then it's okay.
For big display projectors like 100"+ Anything below 720P Just won't look good. 480P may look okay on a phone screen, but the bigger the screen the more you will notice the low quality.
---
What do I Do when my Projector Lamp burns out?
Projector lamps don't last forever.
With daily use and abuse, they slowly become closer and closer to death.
However, Don't Worry! you don't need to buy a whole new projector Just because your Lamp burned out.
You can buy a Lamp Replacement
Depending on what Projector you bought, you will find what lamp the projector uses in the Manual and there will be a place to buy a Lamp replacement from.
You can usually find the Replacement lamps easily online with a quick google search.
Just buy a New suitable lamp, and Abracadabra! It's working like new again.
Sometimes you may need to contact your manufacturer to learn more details about replacing your lamp.
A good website to find replacement lamps from is https://www.myprojectorlamps.com/
They have Replacement lamps for many of the projectors out there.
___________________________________________________
That's it from my side.
Hope you enjoyed what you read, and hope it was helpful. If it was, please share it below with others who you also think could be interested.
Have a nice day!