So you are looking for a Solid projector with WiFi Connectivity.
You don't want a crappy projector.
What you want is something that is proven to work well that can connect to any smartphone device or Wi-Fi Devices you have.
But there is one problem!
There are hundreds of different projectors out there.
How do you pick the right one for your needs!?
However, You don't need to worry about that anymore
I found you the Best Projectors With WiFi Connectivity in 2021
So What are the Best projectors with WiFi in 2021?
The Best Projectors with Wifi:
Prefer watching an In-depth Video? Click below!
---
1. Anker Nebula Apollo, Wi-Fi Mini Projector
Best overall Portable projector in 2021
Newest version of the Best seller Anker Nebula Capsule
Well known for Amazing Performance
Wifi Projector
200 ANSI Lumens
Up to 100 Inches of screen size
360 ° Speaker to pump out sound Everywhere!
Super Portable seamless design which ensures Great durability and mere 15 oz Weight to easily carry anywhere
Run Streaming and media apps flawlessly works with Netflix, Youtube, and more!
Ultra-Portable Design
Pros
Portable and works without Being connected to an outlet
Supports up to 1080P
4 Hours video playback
200 Ansi Lumens
6W Speaker
HDMI, USB, Bluetooth, Wi-Fi, and Screen mirroring for connectivity
Manual focus
You can Pair it with Bluetooth to Bluetooth Speakers
The King of Projectors
The Anker Nebula Apollo is the newer version of the Anker Nebula Capsule which was one of the Most successful projectors ever!
It was well regarded by many as the best and was a solidly Built projector with 100 Ansi Lumens.
Now that we are in 2021 Anker has released this New Anker Nebula Apollo.
It boasts a better 200 Ansi lumen brightness with a Crisp display. You can also expect to View sizes from 20 - 100 Inches with this projector.
This is built for portability and is built very well to use on the go. It has a Battery inside and doesn't need to be connected to a wall to play!
The operating system on the projector is Android 7.1 And it has a Playtime of 4 hours. It has multiple connectivity options. Thanks to the WiFi connectivity you can enjoy watching your favorite shows wirelessly.
You control your Apollo projector directly through the Nebula Connect App which you can download from Google Play and the App Store.
Controlling the volume and quick navigation can also be done using the Interactive touch panel on the top of the projector by swiping your finger.
Throwing a Party?
Perfect. This is a projector that you can pair your Bluetooth speaker with for optimum sound.
---
2. VANKYO Burger 101 Pico Projector Wireless
Budget-Friendly Portable Projector with 3D Support
3d Supported Projector (You will need Active Shutter 3d Glasses)
Pocket Size and Design
Comes with a Carrying bag
HDMI Connectivity
WIFI Connectivity ( Compatible with WiFi Enabled devices)
2-Year factory Warranty!
3 Months Free return full refund
Screen Size 30" to 110"
Projection Distance 2.62 FT- 9.84FT.
Contrast ratio 1000:1
Weight 2.65 lbs
Item 3
Pros
Great Color quality
Very light-weight and pocket sized design
5200 mAh Rechargable battery
Battery life to 3 Hours on single charge
Built-In Speakers and you can also connect to External audio devices for external use
Carrying Bag and Tripod Included!
If you want a Piece of the Best cake out there this is the way to go.
Vankyo has been making the best projectors in their respective price ranges for years.
If you want the Best support and want a No regret Fully trustable source for your projector, Vankyo is the way to go.
They always provide great customer service with 2 Years of Full warranty on almost all their products and a 3 Month free return full refund.
I mean...
What's not to like about this projector.
They even called it a Burger.
Jokes aside, this is a Very well built projector as always from Vankyo and will provide you with a Perfect experience thanks to the HDMI support and WiFi connectivity options.
You can connect this device to any Wi-Fi ready devices and enjoy anything you'd like to watch on the go.
And don't worry
You can also use this thing while it's plugged in if you are worried about the battery from running out. However, with the 5200 mAh Battery, it will deliver outstanding results.
The Vankyo Burger 101 Pico also comes with a superb Carrying case that looks sleek and stylish.
For who?
For those looking for a Burger sized projector ( probably even smaller ) that is portable and delivers great WiFi connectivity, and outstanding contrast and colors, This is the way to go.
It also has built-in speakers so you don't have to worry about bringing any speakers with you!
However, if you want to? you can connect your external speakers to this device with no problem.
---
 3.Jinhoo 2021 WiFi Mini Projector
Best Budget projector with WiFi
WiFi & or USB Connection ( You can connect your projector through WiFi or directly through a USB Cable)
Easy WiFi connection steps
You can use your Smartphone charger cable for connecting The projector through USB
4200 Lux which is Much Brighter that 90% of Mini-Projectors out there
Native resolution of 1280* 720P ( Supports up to 1920x1080P)
Free 100" projector Screen included
32" to 176" Projection Size
Built-in Stereo speakers
1.5M - 5M Projection Distance
Equipped with HDMI, VGA, AV, USB
3 Year Worry-Free Customer Service
Pros
Unbeatable Price
3 Year Customer Service Promise
Compatible with TV Box,TV Stick, PCs, Laptops, Tablets, USB Flash drives, Media players.
Wifi Ready Projector
Synchronize your Smartphone by USB Cable directly without the need for any Extra HDMI Adaper or APP
Cons
A little noisy
Some users had some issues
Jinhoo will give you By far the Cheapest projector with the greatest quality out there.
You won't find a 720P Native resolution mini projector with Wifi and 4200 LUX At this price.
They didn't even stop there!
Despite the fact that this is the best projector on the market at this price They even ship it with a free 100" Projector Screen for optimal Quality.
It will projector from 1.5 M - 5M a Projection size from 32" to 170".
If you'd ask me?
This is just a Steal. Really.
Do you know what else this projector has?
Built-in Speakers...
For who?
For those looking for a Cheap Wifi Projector that works well out of the box.
It will deliver you the best results for a very cheap price.
---
4. FANGOR Native 1080p Full HD Projector, WiFi and Bluetooth Projector
Best Mid-Range Full-Sized WiFi and Bluetooth enabled projector
6500 Lumens

Native 1080P
WiFi Projector with Anroid/IOS Wireless Synchronization
Wide Connectivity options: VGA/USB/HDMI/Ethernet/AV/3.5mm Audio
Connects perfectly with PCs/Laptops/ Set Top box/ Dvd players/PS3/PS4/ Xbox/ Via the HDMI Input
Bluetooth Capabilties to connect your desired Bluetooth speaker at any time
Built-in 3W Speakers
US Repair center with a 3-Year Warranty
8000:1 Contrast ratio ( Higher than most Projectors at this price which allows for a Use in Dim rooms
High Contrast ratio helps Accurate color tones, blacks, and whites.
Pros
Very Great specs
Native 1920* 1080P Projector
6500 Lumens which is great for Viewing in bright areas
8000:1 contrast ratio also helps for Great color accuracy and is a great option for using in well lit rooms
Long Lamp-life
Connect any Bluetooth headphone or speaker easily
Wireless Screen Mirroring support for IOS/ Android Devices
Low noise of 50DB
Great overall quality
Cons
Still new and not tested much
Some people had trouble with Bluetooth
If you are looking for a Solid projector for your home this is the way to go.
It is a great overall projector that will deliver you the best results even in Well-lit rooms.
To get it working all you have to do is Open your Phone's Airplay to connect the projector and Enjoy your large screen!
For android devices just open MCast in the projector setting and Open Miracast then connect to mirror the screen.
With a 3 Year warranty and US Repair center you can't really go wrong with it. They also promise great customer support and say that if you have any questions they will reply in 24 hours.
The reviews on this projector ranged from saying " Excellent Image quality" to many other users saying they were "Satisfied with a Great Purchase". All users seemed to love how easily they got the projector connected and working to their WiFi Devices, and that shows what a Great product this projector is.
So this projector is Great for Home-Usage or for Business use too thanks to the High lumens and the high contrast ratio.
You won't find 8000:1 Contrast ratio projectors at this price. What the contrast ratio will do is it will boost your Image contrast and will help your Videos look stunning even if light is present in the room.
It helps with achieving Dark blacks, and bright whites.
---
5.Epson EX5260 XGA Wireless HDMI 3LCD projector
Best High-End wireless projector for Home and Business use
Great for Projecting Text Heavy presentations thanks to XGA Resolution

Wireless or WiFi connectivity ( connect to your laptop, tablet, or smartphone)

Perfect for Office and Meeting settings to share presentations with ease thanks to the Wifi
Remarkable color accuracy
Better than DLP Projectors
Fast Wireless setup just using a QR Code scan with your phone or tablet
3600 Lumens
10,000 Hours of Lamp life
Carrying Case included
USB Plug 'n Play
USB Flash works easily
Pros
Great option for business use
Remarkable color quality and brightness for home use
Extremely fast set up
Connect to smartphones or tablets with ease using a QR Scan
Operates between 5 to 35 Celsius
Very easy to use
Carrying case included
Cons
Not cheap
Only has an RCA Audio input
To connect external speakers you may need to get an HDMI Audio splitter to get only Video through your projector and Audio through your Sound system
A great easy to use projector which is perfect for business settings
If you are a home user you can also Benefit from this projector but The Epson Home Cinema 2150 ( Amazon link) would probably be a better option for you.
But for Use in bright rooms, and for Projecting text and presentations this is Perfect.
Connecting your phone to a projector has never been easier thanks to Epson's Quick connect technology.
All you have to do is scan the QR Code and you are ready to Rock'n'Roll
For ease of use and quick use this projector gets a 10/10
The only problem seems to be that if you want to connect the projector to external audio you will need an RCA Audio Input cable or you will need to get yourself an HDMI Audio splitter to easily connect your speakers to it.
---
What you need to know when picking a projector
---
How many Lumens do you need for a good projector?
It depends on the Room Setting. For dark rooms, 1500 Lumens or more will be Good. For Bright rooms, you would preferably want to aim at 2800 as a minimum And more is preferable.
Contrast ratio also has a Big role so don't forget about that. A projector with a low contrast ratio won't have dark blacks In well-lit rooms. Make sure to get a High enough Contrast ratio too.
---
Do More lumens mean a Better projector?
No, It doesn't. Projectors have many other Variables like Contrast Ratio, Native resolution, Connectivity options, and Extra functions that are all very important when buying a projector. However, Usually, projectors with more Lumens are better in Well-lit conditions
More Lumens usually mean a Brighter projector.
---
What is Better DLP or LCD projectors?
DLP Projectors Usually have Smoother video, less visible Pixels, Filmlike, and they usually Generate Blacker blacks with Higher Contrast. LCD projectors tend to be Richer in Color, Require Less power (Generate less heat), Quieter, and Sharper images.
DLP Projectors have Poorer Picture quality than LCD Projectors. But they are smaller and More portable.
So to keep things simple each projector type has it's Advantages and Disadvantages
---
Can you use a Projector for everyday TV Watching?
Using a Projector as your everyday TV Alternative is definitely possible. All you have to do is Get a Good quality projector and make sure to get a projector that has a High enough brightness for a good image when there is light in the room.
Make sure to also Clean the projector routinely to prevent it from Overheating
---
Can you watch Netflix on a Projector?
Definitely. all you have to do is make sure you use the Correct App for your projector if it supports WiFi, or just connect it Directly through an HDMI Cable. Then all you need to do is Open up your Netflix Application so you can watch your movies on the projector.
---
Are projectors better than TVs?
They are better than your TV If you value having a Very big screen, and only if you have a big enough room to support it. Generally speaking, if you Get a Good enough Projector you can definitely get a TV-Like experience. Both options will have their upsides and downsides.
A Tv is not affected by bright rooms, and usually has no issues whatsoever with Color Quality and Lighting. Newer Smart TVs can also be Touch ready and have Extra functionalities.
Projectors on the other side can project larger TVs if you have a big enough room and will provide you with a Cinema-Like experience.
---
Are projectors better for your eyes?
Yes, Usually projectors are better for your eyes thanks to their ability to produce bigger Images which will Strain your eyes less. Another Added benefit is Projectors will only reflect small amounts off the wall compared to the amount of light that comes out of the TV.
But be aware! Make sure you don't project on very shiny walls as Some types of walls tend to be a Bad combination with projectors and may cause too much light to reflect off them.
---
How to Connect your Projector to WiFi?
Turn on your Projector and navigate to the WiFi configuration menu.
Find the Network options and Select your WiFi's name or Input the name Manually
Open the APP for the projector/ Software on your PC.
Connect your Projector using the Provided APP or Software
Don't forget to read your manual. Every projector is different.
---
Can I connect my Computer Wirelessly to the projector?
If your projector has WiFi then Yes, Definitely. Make sure to read the Manual of your projector for specific installation steps to get your Projector Working with your computer or laptop.
---
Do Projectors have Wifi?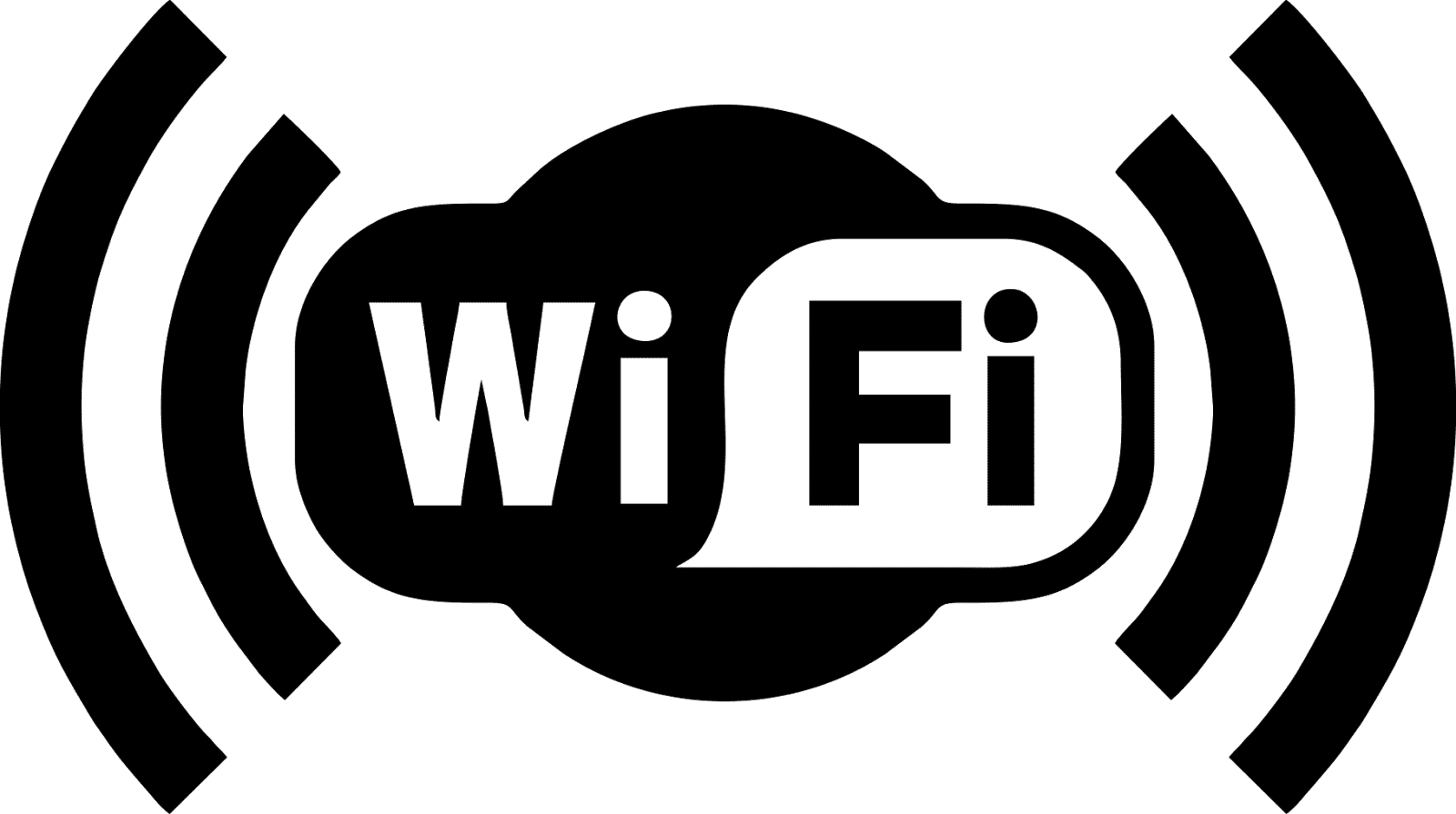 Some projectors Do have WiFi while others don't. WiFi Is a term used to describe Wireless connectivity Options. Projectors that have WiFi are much easier for Sharing, and are very simple and easy to use thanks to the fact you don't need a Cable to connect your projector.
---
Why does my Projector have Bluetooth?
Bluetooth connectivity on the projector helps you connect your projector to your Bluetooth Speakers. It is a Great convenient way to Get your favorite speakers connected to your projector and many projectors support Bluetooth these days.
_________________________________________________________________
That's it from my side. Updated 2021
Found this Post useful? Share it with your friends Below!
Have a nice day!